With Christmas fast approaching, many of us are planning on a well-deserved break away from reality. For some this might be simply spending a night or two camping at a destination close by, for others they may be travelling across the world to spend time overseas. Wherever you are headed these holidays, these tips will help you avoid coming home to find your home has been broken into.
#1
The absolute biggest giveaway to a would be burglar that you are not home is social media. Posts like "See ya later Aus, back in a month!" or "family holiday to FIJI!, one week of COCKTAILS AND SUN" (both with the standard photo in front of the departures sign of the international airport) offers a perfect window of opportunity for even the least crafty burglars. Maybe consider posting holiday snaps when you get home, rather than when your away.
Picture credit: http://gabworthy.com/lifestyle/great-ways-to-burglar-proof-your-home/2/
#2
Christmas lights! 'Surely Christmas lights are no security risk' I hear you say. Well, not the lights themselves, but the method of installation. Do you have leads running through a window to an inside power point? This unlocked window is an easy entry for a burglar. Consider having an electrician install external power points for connection of Christmas lighting
#3
Keep your house appearing occupied. This is as easy as having a friend, family member or friendly neighbour to do little things like
Collect your mail – if it builds up, your house looks unattended
Take the bins out – putting the bin out on bin night, and returning it after collection
Park a car in the driveway – your neighbour may be able to park his or her car in your driveway, so vehicles are coming and going while your away
#4
Make sure your home is SECURE. Thieves are always looking for the easy way in. Rather than gifting them entry into your home you can:
Ensure all windows are locked, use lengths of dowel in the window slide for added security
Make sure all the doors are locked
Don't leave a hidden key outside
Little things like this help protect your home while your away. There is also so much new technology that can both secure your home, and help you monitor whats happening while your away.
Smart alarm systems
These are alarms systems that link to your phone, sending notifications or alerts about potential intruders. Some of the newer, more advanced systems also allow you to turn lights on and off (as well as a host of other cool features). These alarm systems are offering home automation and remote control from anywhere in the world, an emerging technology that will be in all homes in the years to come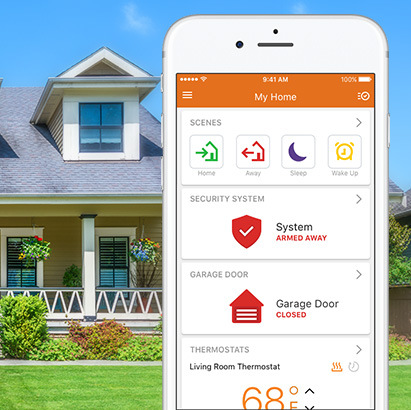 CCTV
Again, the newer CCTV camera systems can be linked to your phone. As long as you have phone reception, or are connected to WIFI, you can view what a camera is seeing in real time. These systems are worth their weight in GOLD. Imagine being able to check up on your place from anywhere re in the world, meaning you don't have to stress or worry, simply relax and enjoy your break